How To Set Margins In Excel
Here are the steps to adjust the margin in Excel.
Click on Page layout tab.
Click on "Margin" tab and select the margin you want from the drop down menu.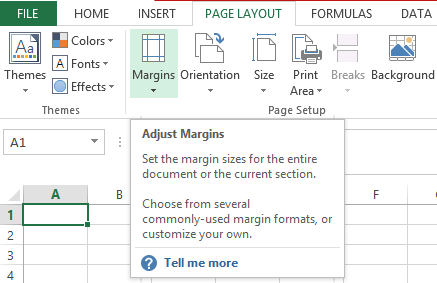 Select the margin you want.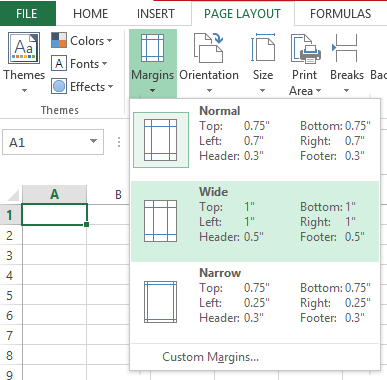 Note: You can click on the "custom Margins" to further customize the margin.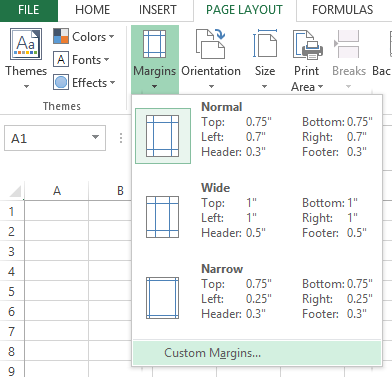 Here's the place when you can change margins and set your custom ones.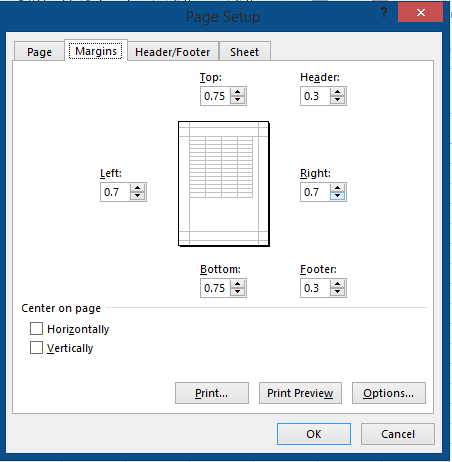 After the change you will get page layout customized to your needs.